Pond Pumps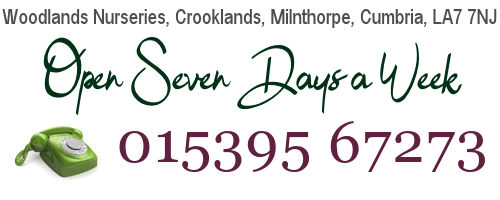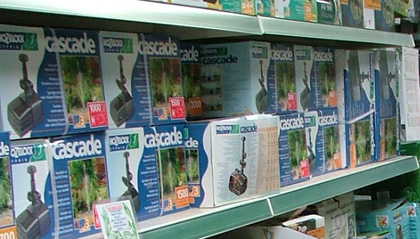 We have over 70 models of pond pumps in stock and a team of staff happy to advise you on what you require to meet your specific needs ... but do you know what you are looking for and why?
What is a pond pump?
A pond pump is a piece of equipment that has an electrical motor which drives an impellor/rotor which in turn circulates/moves the water in your pond. Pond pumps vary in their output (the volume circulated in any given period of time), usually expressed as litres or gallons per hour. They can vary in other ways too, for example there are surface pumps and submersibles; in addition they all come with different types of fittings.
Why buy a pond pump?
It is not essential to have a pond pump in all pond features. There are three main reasons why you might:
To operate a specific feature i.e. waterfall or fountain
To operate a filter system, to maintain clean and clear water
To aerate the water, maintaining adequate oxygen levels
Ready to buy?
Before you come in have a think about the following questions:
1. Do you have an existing pump?
What model is it?
If there is an information plaque make a note of the detail and bring it in
2. How big is your pond?
Make a note of its length, width and depth
3. What is the pump for - a specific feature, a filter system or to aerate the water?
If a fountain - what style and height is it
If a waterfall - what height and width is it?
What diameter hose does it use
4. Do you already have a filter?
Is it an old or new filter?
What diameter hose does it use?
Will the pump be just supplying the filter?
5. How far away will the pump be from a power point?
6. Do you have a stream?
What diameter hose does it use?
What width and length is it?
What height does it start?
Does it have waterfalls or just a gradual slope?
7. Do you want a trickle or white water?
Our team will happily give you all the advice you need when you come in to visit. If you wish to see the range of pumps we stock prior to your visit, please visit the websites of our stockists.
Did you know?
We also stock a large range of pond accessories ranging from aerators, pond vacuums, pipes and fittings, poolside lighting to pond water treatments. Just ask for more information ...