Pond Liners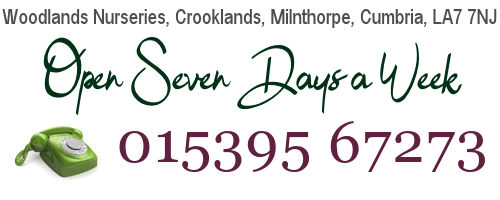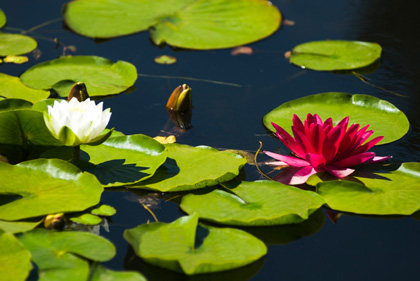 Our team at Woodlands can help you develop a pond to fit your garden. We stock both flexible pond liners and preformed pools - because different things matter to different people, there isn't necessarily one 'best' material for lining all ponds. You will need to consider cost, life expectancy, guarantee, ease and cost of installation, pool design, ease of repair and quality finish.
Flexible pond liners
For the vast majority of pools a flexible pond liner will often be the best option for a number of reasons:
There flexibility and versatility mean that you can build a pond the shape and depth you want
Flexible pond liners are available in almost unlimited sizes
They require little or no specialist construction knowledge. Their flexibility making them easy to handle and work with
Any leaks can be easily repaired
Although variable depending on the type of pond liner, they offer excellent guarantees and are fantastic value for money compared with other option
At Woodlands we are stockists of both Greenseal and EPDM pond liner and liner underlay. We keep a large selection of on the roll liner in stock in a variety of sizes, ranging up to 9 metres in width.
To calculate the size of liner you require, based on the pool having outward slopping sides, is:
(length + twice maximum depth) x (width + twice maximum depth)
If the sides are vertical then an allowance of 0.3m would be needed on all sides.
Bring along your measurements and one of the team will be happy to work out your flexible liner requirements for you.
Did you know?
If you buy your pond liner from us, we will give a 10% Discount off your underlay !!
Pre-formed pond liners
We stock leading brands in both fibreglass and preformed plastic pools. There are pros and cons of both types versus flexible liner.
Plastic pools are more expensive than equivalent sized flexible liner, however for many the ready made design and tough, crease free finish makes such pools a cost effective option. Fibreglass ponds are much more rigid than their plastic counterparts allowing for easier installation and minimal fuss.
All pre-formed ponds come in a wide range of shapes so that you can make your pond into a formal garden feature or something more contemporary, the choice is yours.
Come and visit to see the wide selection of shapes and sizes that we currently have in stock, alternatively visit the following websites for more ideas …. we can order in for you.
A delivery service is available however please note that there is a charge made for this.