Fish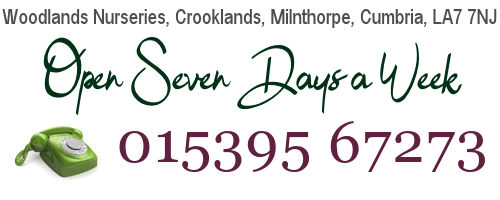 Looking to add an extra splash of colour and life to your pond ... why not add some fish?
For many a pond wouldn't be a pond if it didn't contain fish. We stock a wide range of cold water fish from April - October. These include those suitable for beginners such as Goldfish and Golden Orfe to the more specialist Koi Carp.
All our pond fish are carefully caught by our trained members of staff, packaged in oxygen filled bags and boxed for your return journey. We will advise you on how to then acclimatise your fish to their new home and the type of fish food which is best for them.
We also stock a wide range of fish treatments to ensure the ongoing health of your fish. If you have a fish that looks unwell please contact us and we will advise you, to the best of our knowledge, on a suitable treatment.
Did you know?
That the ideal stocking level for a pond is 1" (2.5cm) of fish, snout to fork of tail, per square foot of pond surface area; this can be more if the pond is filtered.
Feeding fish is generally between April and October but is ruled more by temperature than date. Greater than 18° use a summer feed to encourage growth; between 10-18° a spring feed; 4-10° autumn/winter feed which includes wheat germ; less than 4° stop feeding.