Plants and Flowers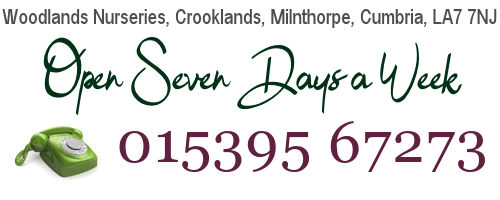 Whether you want to grow your own, buy young plants or something more mature, we hope that our range of plants and flowers will meet your every need.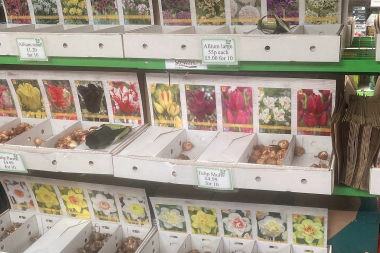 Bulbs and Seeds
Growing plants from bulb or seed can be great fun and really rewarding. It can give you access to both everyday varieties and those that are much rarer. We stock a wide range of bulbs and seeds, as well as the compost to grow them in; we even give away second hand plastic pots to make getting started just that little bit easier!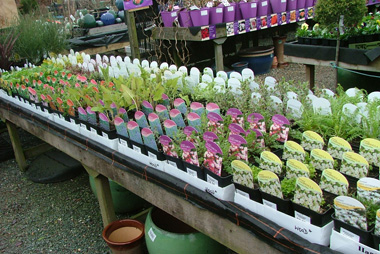 Shrubs and Plants
Plants are the natural way to bring your garden to life. Adding instant colour for every season e.g. vegetables, bedding, climbers, clematis, conifers, perennials, roses, shrubs. Julie, our 'plant expert', enthusiastically sources these for you. She tries to provide you with as wide a range of plants as possible from some of the best nurseries, which are largely from within the UK!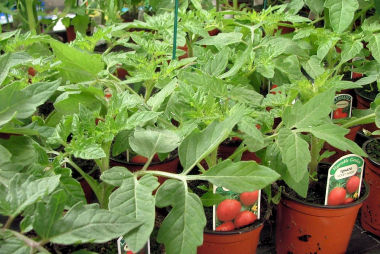 Fruit and Vegetables
There is nothing nicer than going out into the garden and picking your own fresh fruit and vegetables. We try to provide you with a good range of traditional and new varieties of seeds and young plants to grow in your garden. These are seasonal, such as tomato, pepper and courgette plants, seed potatoes and onion sets available in the late spring.